This article will provide you with lots of fascinating hedgehog facts; learn about their natural history and behaviour and find out how the hedgehog is faring in Britain. Discover ways to make your garden attractive to these spiny creatures and other ways to get involved with hedgehog conservation and monitoring. Plus, get tips on some further reading and view a great range of hedgehog houses and other gifts.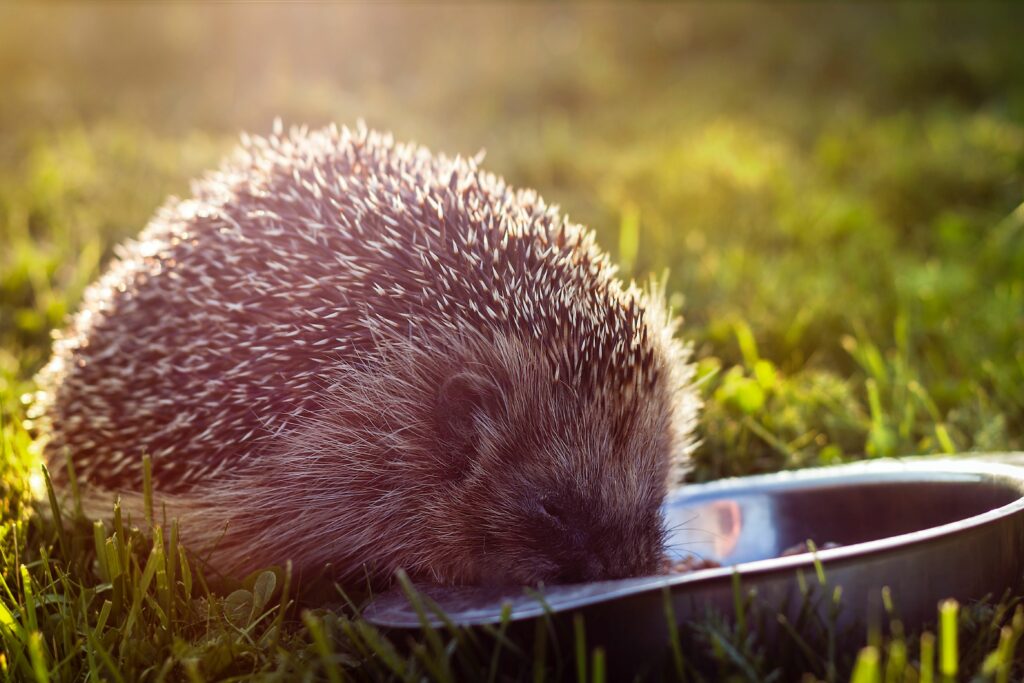 Hedgehog natural history and biology
The hedgehog found in Britain has the scientific name Erinaceus europaeus. With the exception of some of the Scottish islands, they are present almost everywhere in Britain. Hedgehogs have adapted well to urban habitats where they feed and nest in our wilder areas, parks and gardens. In more rural areas they utilise woodland edges and hedgerows where food and nesting spaces are plentiful.
A fully grown hedgehog measures approximately 260mm from nose to tail and can weigh in excess of 1.1kg, although they may weigh considerably less than this at certain times of the year. The body of the hedgehog is covered in 25mm long spines which provide protection from predators: when threatened, hedgehogs will roll into a tight ball with their face, belly and limbs tucked carefully inside.
Hedgehogs are omnivorous, feeding preferentially on beetles, caterpillars and earthworms, as well as slugs and snails. For this reason they are often referred to as the 'gardener's friend'. During the night they will travel long distances, eating as they go, before finding somewhere safe and sheltered to sleep during the day. A single hedgehog may travel up to 2km in a single night!
Between November and the end of March, hedgehogs hibernate to conserve their energy, as there is very little food available for them during these months.
Current status of hedgehogs in the UK
In the mid-1990s the JNCC produced a review of British mammals, in which the population of hedgehogs in Britain was estimated at 1.55 million. Since then, citizen science schemes such as the BTOs Breeding Birds Survey and Garden Birdwatch, together with PTES' Mammals on Roads and Living with Mammals have all contributed data to the picture, reporting significant declines in both rural and urban areas.
This picture is a cause for concern, not only for the hedgehog itself but because, as a generalist species, their presence is a good indicator of ecosystem health. Their declines suggest a loss of key soil invertebrates and important landscape features such as hedgerows, as well a reduction in habitat connectivity.
As a result of these declines, the hedgehog was made a priority species in 2007 as part of the UK Biodiversity Action Plan.
Encouraging hedgehogs in your garden
Many modern gardens are designed to be aesthetically pleasing but are not hospitable for local wildlife. Tidy lawns and well-maintained fencing, although neat to human eyes, provide little to attract the humble hedgehog. However, there are a few simple tips you can follow to make your more garden more appealing to them:
• Attempt to keep some areas wild and overgrown, as this will provide secure nesting and feeding spaces.
• If you have a garden fence, cut a hole at the bottom measuring 13 x 13cm as this will allow hedgehogs to pass through on their nightly wanderings. You could also remove a brick from the bottom of a wall or dig a channel underneath.
• Try not to use pesticides or slug pellets, as these are poisonous to other animals as well as slugs.
• Provide a shallow dish of fresh water along with some dog or cat food, or some good quality hedgehog food.
• Make or buy a hedgehog home. This will provide a safe and warm space for hedgehogs to hibernate throughout the winter, and also for a female to raise her young in the spring and summer.
• Take care when mowing or strimming your lawn, particularly if your grass is very long to begin with.
Other ways to help
• Contribute to Hedgehog Street's Big Hedgehog Map – by pledging to make a hedgehog hole in your garden wall or fence and then registering this on the map, you can contribute to the network of hedgehog-friendly gardens that is being created all around the UK. You can also report a hedgehog sighting for addition to the map.
• Join the British Hedgehog Preservation Society – as well as raising awareness of hedgehogs and the challenges they face, the BHPS also helps to fund research into hedgehog behaviour and provides financial support to hedgehog carers.
• Take part in a citizen science project – schemes such as the BTOs Breeding Birds Survey and Garden Birdwatch, together with PTES' Mammals on Roads and Living with Mammals surveys, provide essential data about our local wildlife, all of which would be impossible to collect on such a large scale without the help of 1000s of volunteers.
• Educate yourself about hedgehogs in the UK. Take a look at one of the excellent books below, or do some research online. This great guide provides lots of information about looking after the hedgehogs in your garden.
Recommended reading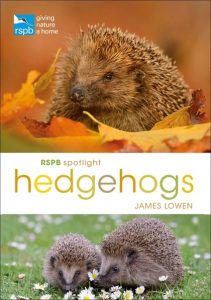 RSPB Spotlight: Hedgehogs
James Lowen
RSPB Spotlight: Hedgehogs is a lively, readable and well-illustrated account of one of Britain's most loved but most vulnerable animals, revealing what a hedgehog is, how it lives and how it fits into both the natural (and human) environment and the wider animal kingdom.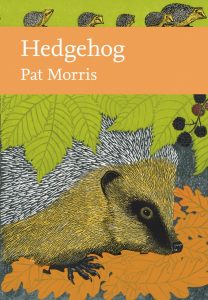 Hedgehog
Pat Morris
The hedgehog is regularly voted Britain's favourite mammal, and yet we know surprisingly little about the life of this spiny mammal. Pat Morris provides an all-encompassing study of the hedgehog and its habitat, shedding light on conservation efforts crucial to the survival of this charming creature of our countryside.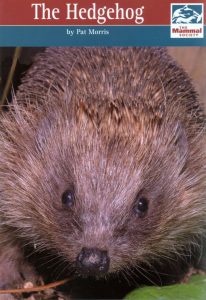 The Hedgehog
Pat Morris
This Mammal Society booklet is written by UK hedgehog expert Pat Morris. It includes lots of general information on the biology and behaviour of the hedgehog.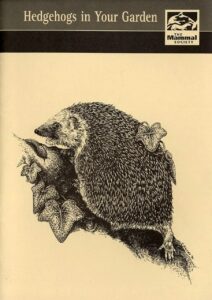 Hedgehogs in Your Garden?
Jane Sedgeley
This guide explains the best ways to encourage hedgehogs into your garden, by making it more hedgehog friendly.
Hedgehog houses and gifts

From left to right:
Hedgehog House
Hedgehog Basket – Grand
Hedgehog Nest Box
HH7 Hogilo Hedgehog / Mammal House

From left to right:
Hedgehog Bowl
Hedgehog Mug
Hedgehog Soft Toy
Eco Hedgehog Hole Fence Plate